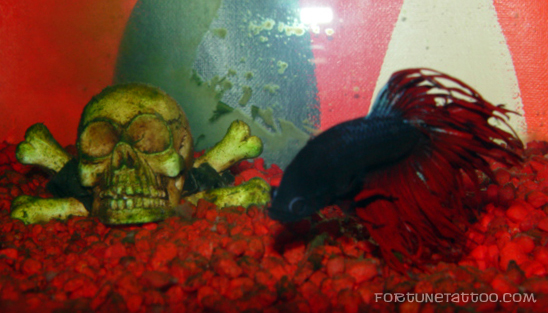 MEET "THE DUDE"
Other than being a really cool crown tail betta.
The Dude is a lucky fish who brings good fortune to all who are in his presence. Legend has it the longer you spend in front of "the dude" the more luck will grace you.
Testimonials coming soon!
TattoosByCarson.com * email carson * All artwork is © Shane Carson Halliday 1995-2006